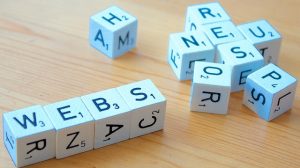 Today an online presence is fundamental for a successful business. Did you know that about 80% of consumers use the internet to search for products and services? That means that most of customers believe that they can find more about your business on the internet.
A professional, responsive and visual appealing website is one way to turn those visitors into satisfied, thus returning customers. A strong SEO will definitely increase your website's page rank and help your online business start off on a solid foundation.

Why work with us?
At Web Focus, we're all about the experience. We deliver simple, beautiful and functional websites, products and portals built for performance. Ever since 2003, we engage our forefront vision and solid know-how in webifying business needs at comfortable prices.
We take excellent care of the tech-focused aspects to deliver a fully customizable and easy-to-maintain website. We start by being good listeners, understanding your target audience, and putting our extensive online knowledge to work on a plan that will improve your business goals and change the way you think about the potential of the online market.
To ensure the highest level of quality, each application undergoes rigorous quality assurance testing throughout the full development cycle and is deployed through systematic launch processes.
We stand by you all through the development process of your web development project: from idea to end product, backed with hosting and ongoing maintenance.
Value for your business.
Whether your business needs a CMS website, an e-commerce platform, a mobile/web application, Web Focus is a reliable web development partner, working on your side to reach your business goals.
Below are just a few of the advantages and benefits of having a website for your business signed by our team of professionals.
• A worldwide sale agent to enter the market and a global community
• Extended local reach
• 24/7/365 online presence
• Easier selling and marketing tool
• Track consumer insights
• Web presence analytics
• Easier Customer Service
• Get interactive feedback
• Build relationships and consumer trust
• Great tool to find new employees
Nowadays having a website for your business is a "must have" and now is the perfect time to consider an online presence. Not having a website puts your business at a competitive disadvantage.
So, are you making the most of your online strategy? Let us develop a tailored, effective and affordable web solution for your business!